This review is taken from PN Review 232, Volume 43 Number 2, November - December 2016.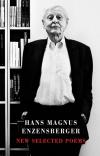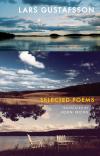 Knowing Too Much
Hans Magnus Enzensberger, New Selected Poems, translated by Hans Magnus Enzensberger, David Constantine, Michael Hamburger and Esther Kinsky Bloodaxe, 2015. £15.00






Lars Gustafsson, Selected Poems, translated by John Irons (Bloodaxe 2015) £12.00
Reading reviews of Hans Magnus Enzensberger's New Selected Poems, I was surprised by the occasional slightly sniffy comment. Of course, all the reviewers are polite and respectful. Enzensberger is, after all, a giant of European literature. At the forefront of European poetry since his first collection, 1957's In Defence of the Wolves, he is a novelist, dramatist, editor and publisher, and a political and cultural essayist of rare stature. He was a member of Gruppe 47 – the legendary post war grouping of disaffected German intellectuals that included Günter Grass and Heinrich Böll – and established several important magazines, as well as winning the Heinrich Heine Preis, Premio Bollati in Italy, and Spain's Premio Principe de Asturias. The blurb on this generous, four-hundred-page parallel text claims that 'no British poet can match him in his range of interests and his moral passion', and for once this is no exaggeration. Surely he has transcended criticism?

And yet, in The Guardian, Sean O'Brien finds room to note, 'It is the fate of some major writers to be tempted into wisdom – the kind that short-circuits the poem by knowing too much at the outset […] the kind of thing referred to by Auden as "reams of edifying and unreadable verse".' In the Irish Times, meanwhile, John McAuliffe believes that 'clear, easily understood and sometimes as easily forgotten, some of the translated poems lack the grip and density, the patterning and thinginess we want from poems'. Something like this may also underlie David Blackbourn's description of ...
The page you have requested is restricted to subscribers only. Please enter your username and password and click on 'Continue'.
If you have forgotten your username and password, please enter the email address you used when you joined. Your login details will then be emailed to the address specified.
If you are not a subscriber and would like to enjoy the
272
issues containing over
11,000
poems, articles, reports, interviews and reviews, why not
subscribe
to the website today?