This review is taken from PN Review 232, Volume 43 Number 2, November - December 2016.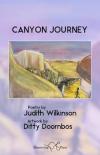 Pebbles
David Morley, The Death of Wisdom Smith, Prince of Gypsies, Melos, £5;
Alison Winch, Trouble, Emma Press, £6;
Rosemary Norman, For Example, Shoestring, £9;
Todd Swift, Madness & Love in Maida Vale, Eyewear, £5;
Mary King, Homing, smith/doorstop, £5;
Paul Deaton, Black Knight, Eyewear, £5;
Stephanie Conn, Copeland's Daughter, smith/doorstop, £5;
Judith Wilkinson & Ditty Doornbos Canyon Journey, Shoestring, £9;
Suzanna Fitzpatrick, Fledglings, Red Squirrel, £6;
Elizabeth Parker, Antinopolis, Eyewear, £5;
Geoff Gilbert & Alex Houen, Hold! West, Eyewear, £5;
Cal Freeman, Heard Among the Windbreak, Eyewear, £5
The steady trickle of pamphlets into the PN Review office has swelled to a flood! Let me aim a few quick pebbles over the stream.

The Death of Wisdom Smith, Prince of Gypsies, opens with a cascade of caravans: 'Laverock All Alone of all the Crafters / Northward and Sherebiah of the Nails'… Ecstatic and elegiac, Romani names return at intervals, like waves: 'of the Englands no word'. 'Not one baker sleeps' while supplying Wisdom's funeral, its 'vardos [caravans] with wheel-rims lulled in sackcloth'. Do not be lulled; there are twists in this stream. Many poems flow. David Morley's catch the shock and spray of fresh water. I will toss in one tiny pebble of fact. This story continues. I once met a Romani Princess – on a work experience scheme. Since she had to attend funerals (and weddings) all over Europe, she had trouble keeping jobs...

But Trouble may be delicious: 'golden light, muddy crystals, kissing cherries'. If you think, as I do, that there are not enough good poems about sex, read Alison Winch's 'O Kingsland Road. O Bus.' 'Everything's alive: whelks, do-nuts'. Even her syntax seethes. A joyful plunge into Middle English brings 'poppys and primeroles' and the 'newte […] not myne but its own self's the leaves' the sky's'. The best writing about the body is generous. Like Winch's work, it flows out into the world – which, in Trouble, also includes 'cabbage-green' pregnancy sickness, and the 'milk pudding feet' of age.

Rosemary Norman confronts age in the spare, tough poems of For Example: ...
The page you have requested is restricted to subscribers only. Please enter your username and password and click on 'Continue'.
If you have forgotten your username and password, please enter the email address you used when you joined. Your login details will then be emailed to the address specified.
If you are not a subscriber and would like to enjoy the
271
issues containing over
11,000
poems, articles, reports, interviews and reviews, why not
subscribe
to the website today?