This review is taken from PN Review 230, Volume 42 Number 6, July - August 2016.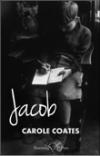 True to Imperfection

Carole Coates, Jacob
Shoestring Press, 2016 (£10)


Martin Stannard
Poems for the Young at Heart
Leafe Press, 2016 (£10)
Carole Coates's Jacob is a long narrative poem, the bulk of which tells us the story of a boy growing up in suburban England during the years following the Second World War. We also see him as a young man in the late 1960s and in the final section as an older man in the early part of the twenty-first century. Much of the drama revolves around his troubled relationship with an unstable mother and its effects in later life. A series of other important family relationships is woven into the story and plays a crucial part in the formation of Jacob. The connections are not immediately clear, and indeed the situations and scenes themselves can take some time to come into the kind of focus we would expect from a conventional novel. Coates (in a manner sometimes reminiscent of Toni Morrison) uses the language of poetry to take us into the subjective world of her main character so that we experience his curiosity, disorientation, anguish, pain, love, terror, disgust or delight from inside his head and body. She eschews punctuation and capitalisation, save for two brief monologues by Jacob's grandparents. The book opens with Jacob as a toddler in his back garden, and because of Coates's use of the senses we are there with him and perhaps also thinking of our own earliest memories:


the snail is so light not stone-like at all
he licks the shell following the curve (p. 4)


We see the mother through Jacob's eyes when she tells him ...
The page you have requested is restricted to subscribers only. Please enter your username and password and click on 'Continue'.
If you have forgotten your username and password, please enter the email address you used when you joined. Your login details will then be emailed to the address specified.
If you are not a subscriber and would like to enjoy the
271
issues containing over
11,000
poems, articles, reports, interviews and reviews, why not
subscribe
to the website today?