This review is taken from PN Review 228, Volume 42 Number 4, March - April 2016.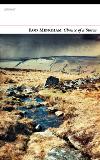 Turned to Tongue
Rod Mengham,
Chance of a Storm
Carcanet, 2015
£9.99

'As the wind moves over to the hop-field
I would not be seen dead in that.'


I first read Rod Mengham's work in a pamphlet in the early 1980s. Over thirty years later I admired a more substantial volume combining film stills by Marc Atkins and texts by Mengham. The impressive STILLmoving came out from Veer in 2014 and, along with its visual impact, kept offering irresistible phrases:


'All the empty sleeves that do not salute.'
'This is the kind of accident that wins awards.'
'You are very faint. You are getting fainter. I can't hear you.'
'There are traces of heat in the air through which the memories pass.'


Now we have Mengham's Chance of a Storm, poems and prose poems, no pictures this time, except for the one by Marc Atkins which graces the cover. It's a photograph of storm clouds above Grimspound, the atmospheric site of a Bronze Age settlement on Dartmoor. The site was abandoned, perhaps as a consequence of climate change. The storm clouds are coming this way. Landscape is always more than landscape, just as in Mengham's work lyric is always more than lyric.

In spite of the memorable lines quoted above, Mengham's poems are not the kind which leave you with just one notable image or phrase. Individual lines and phrases often have a moving lyricism, and may seem straighforward. But they tend to be followed by new thoughts arriving at a tangent, referencing apparently unrelated matter. ...
The page you have requested is restricted to subscribers only. Please enter your username and password and click on 'Continue'.
If you have forgotten your username and password, please enter the email address you used when you joined. Your login details will then be emailed to the address specified.
If you are not a subscriber and would like to enjoy the
272
issues containing over
11,000
poems, articles, reports, interviews and reviews, why not
subscribe
to the website today?