This review is taken from PN Review 227, Volume 42 Number 3, January - February 2016.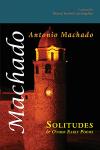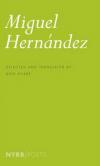 Two Spanish Poets


ANTONIO MACHADO Solitudes & Other Early Poems tr. Michael Smith & Luis Ingelmo (Shearsman Books) £10.95





MIGUEL HERNÁNDEZ ed. and tr. Don Share (NYRB/Poets) $12.95

Federico García Lorca's shadow falls long and dark: such is his renown outside of Spain that all other Spanish poets must now be defined in relation to him. This is particularly true of the poets writing in the first four decades of the twentieth century who together produced some of Europe's finest Modernist poetry. A minor publishing industry has developed around the life and works of Lorca. In contrast, most Spanish poets from the period remain relatively unknown to readers in English. This may be because, as the authors of this recent translation of Machado acknowledge, the poems of Lorca at times reflect the long-held stereotypes about Spain as a land of violence and passion. The violent circumstances of Lorca's death and the ongoing search for his final resting place have also helped to mythologise the poet. Lorca is mentioned in the opening pages of both of the books under review as a way of contextualising these poets for readers who are unfamiliar with their work; these books confidently demonstrate, however, that Machado and Hernández are equals to Lorca's greatness, and that they deserve a wider readership.

Interest in Antonio Machado has increased in the English-speaking world over recent years, although he has so far received less attention in the UK than in America. He is an immensely popular poet in Spain, revered by critics, poets and the general public, as was evident last year in a ceremony in Madrid for the seventy-fifth anniversary of his death. In his native land his poems ...
The page you have requested is restricted to subscribers only. Please enter your username and password and click on 'Continue'.
If you have forgotten your username and password, please enter the email address you used when you joined. Your login details will then be emailed to the address specified.
If you are not a subscriber and would like to enjoy the
271
issues containing over
11,000
poems, articles, reports, interviews and reviews, why not
subscribe
to the website today?