This poem is taken from PN Review 175, Volume 33 Number 5, May - June 2007.
Four Lies
In 1968, in Mexico City, Mongolia's first silver medal was won by Munkhbat Jigjidym in the middleweight (78- 87kg) freestyle wrestling.

('World Sports' magazine)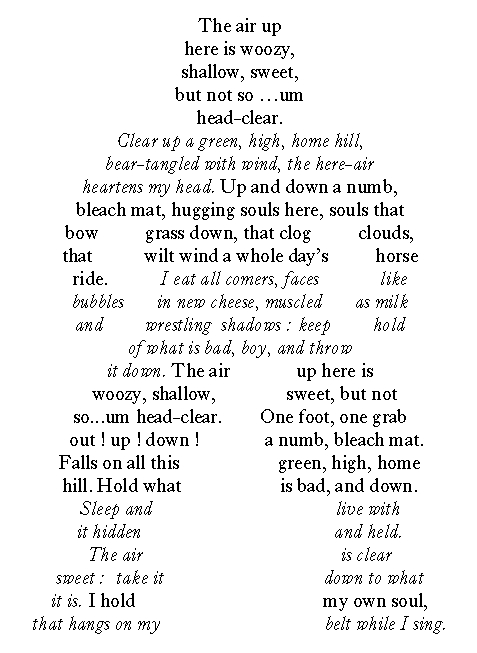 (Text is as follows)
The air up
here is woozy,
shallow, sweet,
but not so ...um
head-clear.
Clear up a green, high, home hill,
bear-tangled with wind, the here-air
heartens my head.
Up and down a numb,
bleach mat, hugging souls here, souls that
bow grass down, that clog clouds,
that wilt wind a whole day's horse
ride.
I eat all comers, faces like
bubbles in new cheese, muscled as milk
and wrestling shadows : keep hold
...
The page you have requested is restricted to subscribers only. Please enter your username and password and click on 'Continue'.
If you have forgotten your username and password, please enter the email address you used when you joined. Your login details will then be emailed to the address specified.
If you are not a subscriber and would like to enjoy the
262
issues containing over
10,600
poems, articles, reports, interviews and reviews, why not
subscribe
to the website today?