This review is taken from PN Review 266, Volume 48 Number 6, July - August 2022.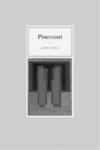 John Clegg, Pinecoast (Hazel Press) £10;
Ella Duffy, Rootstalk (Hazel Press) £10;
Helen Mort and Katrina Naomi, Same But Different (Hazel Press) £10
I've heard it said that chapbooks are named thus because they are – or were – 'cheap'; chap, in this old wives' etymology, is simply a bastardisation of that word. It isn't true, of course. In any case, it is generally rare that chapbooks, or pamphlets, are especially modestly priced – and these days some presses go in for objets d'art that cost as much as collections. The manifestly collectible pamphlets in the Clutag Five Poems series, for example, are equally exquisite and minimalist in design, using simple ingredients of the highest quality, like much of the finest Italian cooking.
Comparable things might be said about the saddle-stitched pamphlets from Hazel Press. This publisher focuses on environmental matters, and probably does a good job at keeping paper consumption down, because each pamphlet will set you back a tenner. The press also doesn't seem to see the point in biographical notes or blurbs, so a reader has no choice but to jump straight into the poems. They publish a lot of good things, though, and this review will focus on three of the recent highlights.
John Clegg's
Pinecoast
contains two short groupings of poems – eight pages each. The first is set in various locations around southern England and the second in Quebec. Clegg's syntax sometimes gets the better of him, which is a surprise because he's a superb prose stylist. Nonetheless, there are some evocative and otherwise finely tuned lyrics here. 'Small Array' recalls working as a mower at Mullard Radio Astronomy Observatory in Cambridgeshire:
I saw ...
The page you have requested is restricted to subscribers only. Please enter your username and password and click on 'Continue'.
If you have forgotten your username and password, please enter the email address you used when you joined. Your login details will then be emailed to the address specified.
If you are not a subscriber and would like to enjoy the
272
issues containing over
11,000
poems, articles, reports, interviews and reviews, why not
subscribe
to the website today?