This review is taken from PN Review 262, Volume 48 Number 2, November - December 2021.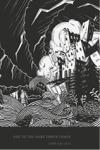 A Disarray of Stuff

Yeow Kai Chai, One to the Dark Tower Comes
(Firstfruits Publications) £19.50
What do you get if you transpose John Ashbery and John Yau into the equatorial register of Singapore? You get Yeow Kai Chai. Yeow stands out in his generation of poets for not having gone to Oxford or Cambridge, but studying locally. Unlike the next generation who found their way to Harvard, Columbia, and Brown, he absorbed his American influences from afar. These influences arrived via poetry, but also pop culture, especially computer games, film, and music. He wrote about the last for local magazines; was, in fact, the editor-in-chief of My Paper, a daily given out free at train stations, bus interchanges, and office complexes.

The title of his third collection One to the Dark Tower Comes is taken from mad Edgar in King Lear, via Robert Browning, we may think. Words of disguise then, but also alarmingly close to death. However, the epigraph directs us to a different source: Stephen King's The Dark Tower Series, which melds together elements of dark fantasy, science fiction, horror, and Western. Its hero, Roland Deschain of Gilead, speaks for Yeow in his bleak finality, 'We spread the time as we can, but in the end the world takes it all back.'

One to the Dark Tower Comes is shadowed everywhere by death, but the surprise is that death is not treated with any of the familiar attitudes. Instead, the dominant tone is one of playfulness, in places insouciance. Death is confronted with a spread of ideas, an exhibit of observations, a gauntlet of ...
The page you have requested is restricted to subscribers only. Please enter your username and password and click on 'Continue'.
If you have forgotten your username and password, please enter the email address you used when you joined. Your login details will then be emailed to the address specified.
If you are not a subscriber and would like to enjoy the
272
issues containing over
11,000
poems, articles, reports, interviews and reviews, why not
subscribe
to the website today?