This review is taken from PN Review 262, Volume 48 Number 2, November - December 2021.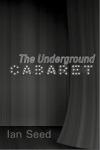 Small Incidents

Ian Seed, The Underground Cabaret; Harry Guest, Last Harvest; Michael Haslam, Ickerbrow Trig; Douglas Oliver, Islands of Voices: Selected Poems (ed. Ian Brinton)
Shearsman Books, £various
There is something sad and premonitory about a book that calls itself, Last Harvest. And it is sad, too, that this book comes from someone as fine and underrated as Harry Guest, a poet who has existed under the radar for too long. Last Harvest contains poems that confirm Guest's virtues, a keen eye and a sense of the form of a poem. Guest's poems have always felt solid and well built, even where they nudge language and take where it might not always want to go. With that, too, is Guest's voice which, for someone associated with the avant-garde, is always conversational and warm. That voice has never been afraid to comment. And this last harvest contains writing which is possibly more opinionated that Guest's previous books.

One way in which these things move together is in the travel poems of which there are a number of good examples in Late Harvest. In 'Stone Islands', Guest writes, 'At the parched mouth / above some curling waves storm-petrels whirr / outside this so-called grotto. One huge leg / of limestone stamped in to these hardly ever tides / to cause a cave never inhabited / like elsewhere long ago, a given space / of ecstasy, blue mirror shimmering for / a beckoning sun.' Guest has a way of evoking the place with deft strokes and then opening it out to history with comments like 'never inhabited / like elsewhere long ago.' It's a pity then, that the book ends with a group of philippics that attack easy, contemporary targets such as art, poetry and education and their gate-keepers, ...
The page you have requested is restricted to subscribers only. Please enter your username and password and click on 'Continue'.
If you have forgotten your username and password, please enter the email address you used when you joined. Your login details will then be emailed to the address specified.
If you are not a subscriber and would like to enjoy the
272
issues containing over
11,000
poems, articles, reports, interviews and reviews, why not
subscribe
to the website today?