This review is taken from PN Review 262, Volume 48 Number 2, November - December 2021.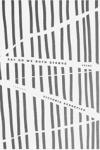 Open your mouth

Eat Or We Both Starve, Victoria Kennefick (Carcanet) £10.99
Compulsion, necessity, devotion, pleasure. In Victoria Kennefick's already lauded and reprinted debut our relationship with eating is not only relished but licked, smeared or rejected. And as readers, as the title of the book indicates, we are not observers of the feast but partakers.
Kennefick draws our eye and taste buds to the transformations of food. In 'Á La Carte' the steak 'pulsates'. In '(M)Eat' the creaturely nature of the 'muscle' hidden by the mother on the plate transforms the body of the child refusing it: 'Teeth turned to glass and shattered / in my mouth. All I could taste was blood.' In 'Second Communion' the child is revolted by the idea of eating a body in the act of Communion, in a sort of endless cycle of cannibalism: she asks, 'if I eat Jesus will he want to eat me?' In 'Learning to Eat my Mother, Where my Mother is the Teacher' she actually does cannibalise her mother, an act which is revenged in 'Choke' which imagines
my mother's finger
down my throat,
pushing
sugar
deep into me.
Kennefick's skill is in luring us in with the sensuousness of compulsion before turning our stomachs, as we see in 'Open Your Mouth' where the mother of Krishna is imagined falling through the vortex of his clay-eating mouth 'and within / that mouth/ another / universe' in free-falling endlessness.
There is so much to chew over and admire in this collection, but I particularly relished the Hunger Strike sequence. As ...
The page you have requested is restricted to subscribers only. Please enter your username and password and click on 'Continue'.
If you have forgotten your username and password, please enter the email address you used when you joined. Your login details will then be emailed to the address specified.
If you are not a subscriber and would like to enjoy the
271
issues containing over
11,000
poems, articles, reports, interviews and reviews, why not
subscribe
to the website today?