This review is taken from PN Review 260, Volume 47 Number 6, July - August 2021.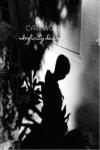 Wisdom Literature
Infinity Diary, Cyril Wong (Seagull Books) £16.99
Cyril Wong's first book release in the UK and the US invites reflection on his distinguished body of work. In addition to a volume of stories and two novels, Wong has written fourteen books of poetry, two of which won the Singapore Literature Prize. He is forty-three years old.

Infinity Diary, published by Cal­cutta-based Seagull Books, is a distillation of years of spiritual searching, away from childhood's homophobic Catholicism towards an adult tussle with Buddhist detachment. The search has been conducted through rigorous self-examination, writing daily. Hence the many books. Not all of them reach the same level of achievement, but the quality is consistently high. The main reason, as I see it, is that Wong does not lose sight of all the tunneling forces that sap spiritual life. The writing is urgent, because, like Wong's practice of meditation, it enacts 'rituals of survival' ('Between Infinity and You'). Infinity Diary is programmatic (a fearful word!) in that it offers a living program, the poet himself.

Formally, the spiritual agenda manifests itself in the use of the sentence as the main unit of sense and music. In his earlier work, Wong has shown himself a master of the line break, most thrillingly and subtly in his book-length poem Satori Blues. He understands what he calls in Infinity Diary 'the art of hope in the torque / of a line'. The love lyrics in this book are as tender and erotic as the Song of Songs, but they do not represent Wong's improvement on previous collections. ...
The page you have requested is restricted to subscribers only. Please enter your username and password and click on 'Continue'.
If you have forgotten your username and password, please enter the email address you used when you joined. Your login details will then be emailed to the address specified.
If you are not a subscriber and would like to enjoy the
266
issues containing over
10,800
poems, articles, reports, interviews and reviews, why not
subscribe
to the website today?