This review is taken from PN Review 260, Volume 47 Number 6, July - August 2021.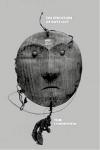 Skirting Melodrama
The Structure of Days Out, Tom Lowenstein (Shearsman) £16.95
Tom Lowenstein, poet and ethnographer, is now in his ninth decade and yet still he lingers in the margins of the literary scene. If there is justice enough, he will be brought to its centre. His most recent book, the fourth title in a series about the Alaskan Inupiaq, The Structure of Days Out is the most personal. A journal, augmented in places, it recounts his time spent in the village of Point Hope or Tikiġaq in the 1970s. The book goes over and beyond any interest one might have in the region and its people, so by the time we reach its penultimate chapter 'The House of Time' it becomes, perhaps unwittingly, a lively skeleton of the writer's credo. A work both haunting and haunted, it focuses on the lives of three people; a tribal elder called Asatchaq whom the author plies with Big Macs for his memories of the past; 'a high-toned old Christian woman' called Mrs Charlotte who as a young girl witnessed, in 1889, the aftermath of the Wounded Knee massacre; and, briefly but devastatingly so, a rambunctious young Tikiġaq woman called Daisy. Only a few pages are devoted to her, but she is the book's presiding spirit, alas. What happens to those who are caught between a near-forgotten past and the rotting ice floe that is the future?

The most fun is Mrs Charlotte. When Lowenstein met her in 1975 she was close to 100 years of age. She, not the author, describes herself in the words of Wallace Stevens's poem-title. She ...
The page you have requested is restricted to subscribers only. Please enter your username and password and click on 'Continue'.
If you have forgotten your username and password, please enter the email address you used when you joined. Your login details will then be emailed to the address specified.
If you are not a subscriber and would like to enjoy the
267
issues containing over
10,800
poems, articles, reports, interviews and reviews, why not
subscribe
to the website today?