This review is taken from PN Review 258, Volume 47 Number 4, March - April 2021.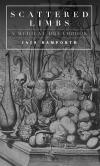 Piece by Piece
Scattered Limbs, Iain Bamforth (Galileo Publishers) £16.99
There are so many things going on in an essay. There's the pleasure of impress, for a start, upon the mind. That sense upon reading of gaining immediately relation to the text; nothing here is to be won or strained after or even missed.

Then there's the personal aspect of the thing. Of being in the company of someone who has made thinking and writing part of their life's work and who wants to engage the reader in that process. We shall go through this together, the essay says. I have no idea much where I am headed, but how agreeable it is that you are here with me for the journey. So is the essay movement, talk. It is not the result of prior thoughts and summaries, someone catching you in their grip and jawing on. It has never, heaven forbid, a drum to beat, or a march to call. Nor is it 'about' an idea; instead it becomes one. The essay really is intimate – 'The voice in your ear of someone you rather like', as one of America's foremost essayists and a great champion for the form, Phillip Lopate, put it, at a conference about essays held in Arbroath (Taking Ideas for a Walk: A conference on the Essay held at Hospitalfied House, Arbroath) a year or so ago.

How civilised the form, then. Not hustling to be entertainment or wanting to grab the limelight with one big idea. Essays want to muse and digress, and Iain Bamforth muses and digresses most gloriously in ...
The page you have requested is restricted to subscribers only. Please enter your username and password and click on 'Continue'.
If you have forgotten your username and password, please enter the email address you used when you joined. Your login details will then be emailed to the address specified.
If you are not a subscriber and would like to enjoy the
267
issues containing over
10,800
poems, articles, reports, interviews and reviews, why not
subscribe
to the website today?