This article is taken from PN Review 257, Volume 47 Number 3, January - February 2021.
Pictures from the Rylands Library, cover
The Visible Author: Picturing Christine Brooke-Rose in the Art of Stephen Raw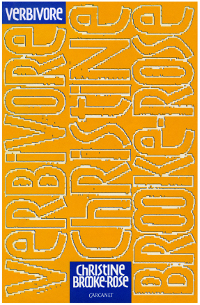 Early in my time as Carcanet's archivist I arrived at the Corn Exchange one day to assess some material the Press had set aside for transfer to their archive in the Rylands Library. As I let myself in I encountered an elderly lady non­ chalantly perched on the windowsill, her shape silhouetted against the backdrop of Manchester Cathedral.
'Get Stella to tell Christine about the archive' called Michael Schmidt to his PA Pam Heaton from his office. Pity flickered across Pam's face as she introduced me to Christine Brooke- Rose, a name I knew well. I was aware of her work in experimental fiction and her links to the Oulipo group. I'd box-listed files of her manuscripts and proofs in the archive. I'd seen up close her use of 'startling typography' (Helen Reyes) and the 'graphic disruptions' (Glyn White) she employed to destabilise the biblio­ graphic conventions of the arrange­ ment of texts on the page. I'd observed first-hand how she presented language as a system 'thru which one sees the real' (Joanna Walsh). I had also listed her letters and their forthright and often fiercely irascible tone lived long in the memory.
A hand-scrawled note on top of one of the towers of paper put aside for my attention had caught her eye. 'Archive or bin?' it questioned. Amused, it prompted the novelist and former code-breaker from Bletchley Park to launch a battery of questions at me: What criteria did I use to determine what, or who, went in the ...
The page you have requested is restricted to subscribers only. Please enter your username and password and click on 'Continue'.
If you have forgotten your username and password, please enter the email address you used when you joined. Your login details will then be emailed to the address specified.
If you are not a subscriber and would like to enjoy the
271
issues containing over
11,000
poems, articles, reports, interviews and reviews, why not
subscribe
to the website today?