This review is taken from PN Review 251, Volume 46 Number 3, January - February 2020.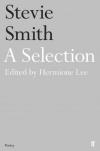 How do you know your Bog is dood?
Stevie Smith, A Selection (Faber) £12.99
Kathleen Raine, Collected Poems (Faber) £20
The reissue from Faber of Kathleen Raine's and Stevie Smith's work brings back two voices that otherwise might be eclipsed by the ever-expanding volume occupied by contemporary poetry. In addition, both women, very influential in their own time, though completely different in aesthetic, are largely absent from the great male canon of the twentieth century; each, however, left her notch. An avid reader wonders how they have fallen from conversation, but we can speculate: Stevie Smith is easy to dismiss as a light versifier if you're not paying attention to her thrust; Kathleen Raine is likely known more for her scholarship of Yeats and Blake than for the 330 plus original poems (by Faber's count) she crafted for nearly a century. But Faber and Faber has restored them.

Stevie Smith: A Selection is reissued with the still-brilliant introduction by biographer and critic Hermione Lee that accompanied its first publication in 1983, a little over a decade after Smith's death. In the eighties, Smith's popularity was rising alongside feminist movements, and perhaps, in conjunction with late century expressions of cynicism. In life, Smith was uninterested in her contemporaries; as Lee points out, she was 'one of a generation which learned poetry by heart at school, and which knew the Bible and the Classics well, [her] mind…a "rag bag" of quotations.' She reached back deep and far, to Tennyson, Browning, Coleridge, Euripides, and Seneca for lessons in craft. She was also disinterested in following any literary club or formula, if any would have invited her in, but ...
The page you have requested is restricted to subscribers only. Please enter your username and password and click on 'Continue'.
If you have forgotten your username and password, please enter the email address you used when you joined. Your login details will then be emailed to the address specified.
If you are not a subscriber and would like to enjoy the
271
issues containing over
11,000
poems, articles, reports, interviews and reviews, why not
subscribe
to the website today?