This review is taken from PN Review 246, Volume 45 Number 4, March - April 2019.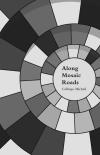 Gathering Crumbs
Calliope Michail, Along Mosaic Roads (The 87 Press) £5
Calliope Michail's Along Mosaic Roads is a debut chapbook from The 87 Press. What a wonderful debut it is, both for Michail and for The 87. Michail's background is American and Greek. She grew up in Athens in a house of music: 'the sweet plucking of the / baglama, the rumbling currents of the / cello – I trace my blood'. Currently she lives in London, where she has been studying. She has published translations of the Greek poet Haris Psarras, also UK-based. Described on the cover as 'a series of lyrical peregrinations that chart journeys into the real and imagined spaces of wanderlust, desire, origins and memory' – I can hardly better those words – Along Mosaic Roads consists of five sections entitled 'Standing on the Sun'. The opening part-poem of each section is in italic. All except the last section have three more poems, with that central, italic, poem weaving through the whole.

It comes as a shock, on opening the book, to read a second epigraph from Charles Manson. It is not what one would expect. On reflection it is a not uninteresting, not entirely irrelevant, bitter quote (I'll put it that way) more or less about travelling getting one nowhere except where one is. In that, it is a rejoinder to the humane first epigraph from Walt Whitman: 'You road I enter upon and look around, I believe you are not all that is here, I believe that much unseen is also here.' This is true relevance to Along Mosaic Roads. In 'Native Stranger': 'I lie barefoot and shrimp ...
The page you have requested is restricted to subscribers only. Please enter your username and password and click on 'Continue'.
If you have forgotten your username and password, please enter the email address you used when you joined. Your login details will then be emailed to the address specified.
If you are not a subscriber and would like to enjoy the
280
issues containing over
11,300
poems, articles, reports, interviews and reviews, why not
subscribe
to the website today?