This review is taken from PN Review 242, Volume 44 Number 6, July - August 2018.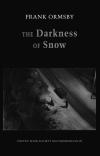 Picky and Choosy

Frank Ormsby, The Darkness of Snow (Bloodaxe) £9.95
For writers in Ulster, autobiography is politics; places and names expose identity in rarely uncertain terms. Poets need enormous skill and tact to use these resonances effectively, or to circumvent them. In his first collection,
A Store of Candles
(1977), as in the opening section of his new collection, Frank Ormsby wrote about childhood in a working-class rural Catholic family in Fermanagh. It was a childhood not altogether unlike that of Seamus Heaney in Derry a decade earlier, but one felt a certain quiet resistance by Ormsby to its politicising. In 2017, Ormsby's reminiscences seem richer, sharper. And, if the greater openness of new times allows revision and revitalisation of times past, formal constraints are looser, too. Lyric reminiscence on this novelistic scale is at ease in a garment of tailored but casual free-verse, sometimes spacious, sometimes beautifully haiku-sized.
'Altar Boy', in part one of the five-part collection, places the speaker in his community, for anyone in doubt. The irreverent, phonetic versions of the Latin responses he recites have fun with an idea which will flare vividly in 'The National Anthem' (the anthem concerned being 'The Soldier's Song'):

Nil fuck-all gailige again,
yet up we stand, the tricolour unfurls,
and we belt out the impassioned nonsense
we have learned by heart.

We think we know where we stand,
which side we'll be on
when the meaning becomes clear.

The theme of confused or incomplete signification recurs in 'Diversion', when little boys ...
The page you have requested is restricted to subscribers only. Please enter your username and password and click on 'Continue'.
If you have forgotten your username and password, please enter the email address you used when you joined. Your login details will then be emailed to the address specified.
If you are not a subscriber and would like to enjoy the
267
issues containing over
10,800
poems, articles, reports, interviews and reviews, why not
subscribe
to the website today?