This review is taken from PN Review 242, Volume 44 Number 6, July - August 2018.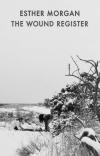 The Length of a Century

The Wound Register, Esther Morgan (Bloodaxe) £9.95
The Wound Register is Esther Morgan's fourth collection (and follows her radiant book Grace, shortlisted for the T.S. Eliot prize). Her new volume takes its title from an official record of the casualties of the North Norfolk regiment in the First World War. Written in the centenary of the beginning of that conflict, the book spans three generations of Morgan's family. Each of the three sections is dedicated to a family member – 'Latch' for her young daughter Livia, 'Field' for her great-grandfather Frederick Cooper (reported missing at the Somme) and 'Restoration' for her grandmother Elsie Evans (Frederick's daughter). These tender poems – accompanied by the rhythms and details of ordinary daily life – interweave past and present, love and loss.

The first of the two book-end poems, 'Outbreak', brings all three generations briefly together (something Morgan repeats in other poems) as the poet sits in the heavy air of the garden listening to her young daughter's 'laboured breathing'. It is the fourth of August (the day on which the First World War broke out) and she thinks about her grandmother's grief – and expresses her own fears for the future. As she watches the lights go out one by one, she imagines the darkness 'being passed on'. It is three years since she became a mother and she remembers 'hoping against hope that love would grant you immunity'.

The poems in 'Latch', the opening section, concern themselves with motherhood – its deep pleasures, and its more challenging aspects: ...
The page you have requested is restricted to subscribers only. Please enter your username and password and click on 'Continue'.
If you have forgotten your username and password, please enter the email address you used when you joined. Your login details will then be emailed to the address specified.
If you are not a subscriber and would like to enjoy the
271
issues containing over
11,000
poems, articles, reports, interviews and reviews, why not
subscribe
to the website today?