This review is taken from PN Review 241, Volume 44 Number 5, May - June 2018.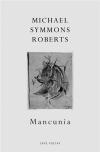 On the Irwell's Sunny Shore
Michael Symmons Roberts, Mancunia (Cape) £10
What is utopia? Where is utopia? Where, and what, is Eutopia, and what is the relationship between the two? The answers proffered these days are more surprising than you might expect. But the problematic begins with the originator of the word, Thomas More, who was well aware of the pun on these two pseudo-Greek neologisms, no-place and good-place. Is the good-place unrealisable on this earth, and so a no-place? Should we even be thinking of its possibility? Any too hasty interpretation of what More either intended to praise or criticise in the society he lived in, or some putative improvement on it, has to take account of the 'frame' in which he set his dialogues: as he gently leads his friend, Raphael, to table, he muses to himself that much of what his companion has said is 'absurd' and that he 'cannot perfectly agree to everything he has related'. But these remarks, too, are hedged about with caveats and qualifications: 'However, there are many things in the commonwealth of utopia that I rather wish, than hope, to see followed in our governments'. Some of the things Raphael has just deplored are an over-estimation of the worth and the power of money, and the exploitation of the poor by the rich for their own advancement. Raphael's diatribe would not sound out of place from the mouth of that nineteenth­century explorer of the dark side of Mancunia, Friedrich Engels.

Michael Symmons Robert's latest collection of the same name is described in the flyleaf ...
The page you have requested is restricted to subscribers only. Please enter your username and password and click on 'Continue'.
If you have forgotten your username and password, please enter the email address you used when you joined. Your login details will then be emailed to the address specified.
If you are not a subscriber and would like to enjoy the
271
issues containing over
11,000
poems, articles, reports, interviews and reviews, why not
subscribe
to the website today?