This review is taken from PN Review 241, Volume 44 Number 5, May - June 2018.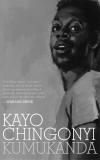 Life Writing
Kumukanda by Kayo Chingonyi (Chatto & Windus) £9.99;
Night Sky with Exit Wounds by Ocean Vuong (Cape) £9.99
This review brings together two debut collections, each by an author who grew up far from his birthplace: Kayo Chingonyi was born in Zambia, Ocean Vuong in Vietnam; the poets write from London and New York respectively. Broadly speaking, these books are about coming of age, taking into account layers of memories, family histories and political events which all contribute to self-understanding. This surface comparison, however, belies the distinct character of each of these collections, in particular their form and style. Vuong's work is serious and painstaking, unpredictable and in places beautiful; Chingonyi's is lighter and more relaxed, energised by the precision of specific details.

The first section of Kumukanda, with poems fuelled by a nostalgic passion for nineties radio music, is for me its most vital part. 'Self-Portrait as a Garage Emcee' is a dense, five-page tour-de-force of interwoven memories. There is a disorientating sense of place, as the speaker begins at 'Harold Hill, Essex', before being reminded of the high-rise view from his previous, south London home: 'the River Wandle a coiled snake', and the tiny intimate details of that community, 'where Sacha blasts / a tattered ball into the goal-net simulacrum'. The proper nouns here, chosen for their sparkling particularity, pattern a playful diction that is at once affectionate and surprising. Chingonyi's long form allows the poem to explore the unsettled space between his old home and the new one in Essex, until the discovery of 'Majik FM' and the music he loves becomes the speaker's route to security. The narrative shift which ...
The page you have requested is restricted to subscribers only. Please enter your username and password and click on 'Continue'.
If you have forgotten your username and password, please enter the email address you used when you joined. Your login details will then be emailed to the address specified.
If you are not a subscriber and would like to enjoy the
271
issues containing over
11,000
poems, articles, reports, interviews and reviews, why not
subscribe
to the website today?