This review is taken from PN Review 239, Volume 44 Number 3, January - February 2018.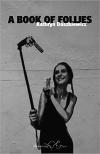 Honeycomb

Kathryn Daszkiewicz, A Book of Follies (Shoestring Press) £10.00
A folly can mean an ornamental building, merely decorative, but built to suggest a purpose. It can also mean an attempt at something that is doomed to failure. Kathryn Daszkiewicz's
A Book of Follies
is not the latter. But the way the poems in her third collection shift in atmosphere as you enter them resembles the deceptivity of a folly. The opening of her poem 'Elegy' leads us to expect a narrative:

Cymbals crashed like waves
while […] a guitar
floated the big white bird
across our screens each Thursday
for at least a month that winter.

But soon the imagery of the poem takes over any story, the waves of the opening line rising to submerge the speaker's recollection:

the current
was already turning
treacherous with hooks
and it was ghosting its way to the depths.

'The Nine Lives of my Lover' begins, 'He's quite oblivious to the fact / that in my eyes he is a cat'. This jaunty, limerick-like opening soon gives way to implications of abuse – 'How is it he // keeps coming back from the dead / end alleys he leads me down / looking for another place to sink / his claws?' The misleading line-break at 'dead' reflects the duplicity of the poem, as well as its speaker, who hides from her lover their imminent separation. Triumphantly she announces in the conclusion, 'he's failed to sense that something is amiss. // Now that the number ...
The page you have requested is restricted to subscribers only. Please enter your username and password and click on 'Continue'.
If you have forgotten your username and password, please enter the email address you used when you joined. Your login details will then be emailed to the address specified.
If you are not a subscriber and would like to enjoy the
266
issues containing over
10,800
poems, articles, reports, interviews and reviews, why not
subscribe
to the website today?