This review is taken from PN Review 239, Volume 44 Number 3, January - February 2018.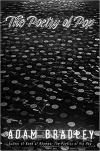 Impersonators and Appropriators

Adam Bradley, The History of Pop (Yale University Press) $28.00 (US);
Kate Tempest, Let Them Eat Chaos (Picador) £9.99
You're talking a lot, but you're not saying anything
'Psycho-Killer', Talking Heads

This time of night,
I always end up spouting
the same old shite.
Let Them Eat Chaos, Kate Tempest

The press release accompanying Adam Bradley's The Poetry of Pop comes, such is the style of these communications, with hyperbolic praise: 'A trailblazing exploration of the poetic power of popular songs from Tin Pan Alley to Bob Dylan to Beyoncé and beyond.' And the awarding of the Nobel Prize for Literature to Bob Dylan has certainly reinvigorated the debate about the importance of song lyrics. Bradley is both an academic and cultural commentator. He is professor of English and founding director of the Laboratory for Race and Popular Culture (RAP Lab) at the University of Colorado Boulder. Earlier books include Book of Rhymes: The Poetics of Hip Hop (2009) and The Anthology of Rap (2010) and he appears on various American media platforms. There's no denying Bradley's appetite for the subject – 'This is a book about the magic of pop songs', we are told in the introduction to this work which is circa 400 pages long – and the book has a discursive, if at moments somewhat raggedy feel.

How do pop songs work? How do the lyrics bend themselves around the music? What do we understand by the craft of songwriting? These areas of enquiry are broadly interesting with some fascinating interludes; the focus shifting from neurological enquiry (Oliver Sacks) to ...
The page you have requested is restricted to subscribers only. Please enter your username and password and click on 'Continue'.
If you have forgotten your username and password, please enter the email address you used when you joined. Your login details will then be emailed to the address specified.
If you are not a subscriber and would like to enjoy the
266
issues containing over
10,800
poems, articles, reports, interviews and reviews, why not
subscribe
to the website today?