This review is taken from PN Review 238, Volume 44 Number 2, November - December 2017.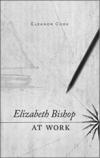 More Questions than Answers

Eleanor Cook, Elizabeth Bishop at Work, Harvard University Press, 2016 ($27.95);
Megan Marshall, Elizabeth Bishop: A Miracle for Breakfast, Houghton Mifflin Harcourt, 2017 ($30)
Elizabeth Bishop is becoming so famous these days it's easy to overlook the strangeness of nearly all of her poems, even the well-known ones. Eleanor Cook's new critical study, Elizabeth Bishop at Work, corrects this tendency by moving methodically poem by poem through each of the four major collections that Bishop published in her lifetime – North & South, A Cold Spring, Questions of Travel and Geography III – with brief interludes on different formal elements of her poetry, including language, rhythm and genre. There are even some writing exercises for apprentice poets ('Keep a file for words whose meaning you wrongly thought you knew'; 'Write a short poem mostly in ordinary diction that also includes a word or two that may be hard to define precisely'). Cook has little time for those interested in Bishop's life ('I found myself frustrated by those who were fascinated by her biography but not her work'), doesn't think much of Bishop's unpublished material ('these drafts have their own interest, but they are mostly unfinished'), and dismisses Bishop critics as more or less universally inadequate ('admirers who talked about her quiet art but didn't demonstrate it'). As a Bishop scholar interested in Bishop's life, unfinished work, and the readings of others, I am tempted to take issue with each of these statements in turn, none of which I endorse. While such an approach might be diverting for me, it would not do justice to the many delights and surprises of this book that tend to reveal themselves gradually, like Bishop's poems, ...
The page you have requested is restricted to subscribers only. Please enter your username and password and click on 'Continue'.
If you have forgotten your username and password, please enter the email address you used when you joined. Your login details will then be emailed to the address specified.
If you are not a subscriber and would like to enjoy the
271
issues containing over
11,000
poems, articles, reports, interviews and reviews, why not
subscribe
to the website today?