This review is taken from PN Review 259, Volume 47 Number 5, May - June 2021.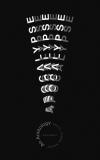 Loop the Loop
Apocalypse, James Keery, editor (Carcanet) £17.99
Don Paterson and David Williams's characterisation of the British poetry of the 1940s as marking a 'nadir in the century' is shown to be categorically untrue in James Keery's new anthology. The apocalyptic style is usually associated with the 1940s, but Keery resists a decade-based approach, pointing out that Dylan Thomas, George Barker and David Gascoyne are as much poets of the 1930s as Auden, despite being more commonly associated with a subsequent generation, and ranging editorially up as far as the 1960s in his selection.

Keery proposes a tradition of visionary modernism, influenced by Surrealism and distinct from the 'ironic modernism' epitomised by Auden. The visionary and anti-ironic stance which characterises this work can, at times, be unrelentingly earnest, but it is the rejection of irony which produces its fervent intensity. (Keery's claim that 'Humour is not the keynote' of this book is absolutely true, and poems which do attempt humour or frivolity can be somewhat jarring.)

Paterson and Williams suggested that the poetry is weakened by the influence of Dylan Thomas and Wallace Stevens, who are 'poor models', insofar as they are 'poets of genius who nonetheless often succeed despite their stylistic excesses'. To imitate such excesses results, they write, in a 'rather hysterical and affected "Apocalyptic verse"'. Thomas's influence is undeniable (Keery states that the whole collection can be read as 'a seismograph of his influence'), but Apocalypse also demonstrates that there is room for invention within imitation.

The best work in this anthology brings incisive clarity ...
The page you have requested is restricted to subscribers only. Please enter your username and password and click on 'Continue'.
If you have forgotten your username and password, please enter the email address you used when you joined. Your login details will then be emailed to the address specified.
If you are not a subscriber and would like to enjoy the
271
issues containing over
11,000
poems, articles, reports, interviews and reviews, why not
subscribe
to the website today?