This article is taken from PN Review 253, Volume 46 Number 5, May - June 2020.
Interactions
4. Cathedral and Whale Song
Waiting to depart from Devonport naval base, Auckland, some years back, I passed time copying the lines and numbers written on the hulls of adjacent vessels – the markings known as the Plimsoll or water line. Later I encountered similar formations of horizontal lines on the interior and exterior of the fourteenth-century Siena Cathedral (on the right). Later still, on the Pacific island of Niue, I had the striped, remembered cathedral and the whale population, much in evidence before me, singing a similar visual song.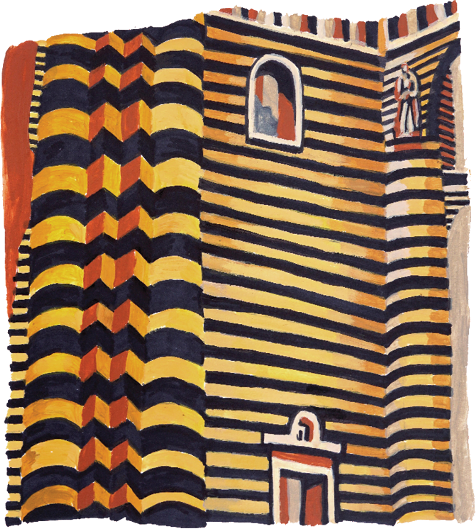 Whales have long been thought of as Nature's cathedrals. Hence the bands of colour I granted them in Residencia en la tierra/Raoul Island Whale Survey. The stripes are echoed on the sun-lit end-wall of the imagined church building behind. Much, much earlier, Herman Melville arrived at the same correlation of church architecture and whales: 'Like the Great Dome of St Peter's, and like the Great Whale, retain, O Man! in all seasons a temperature of thine own.'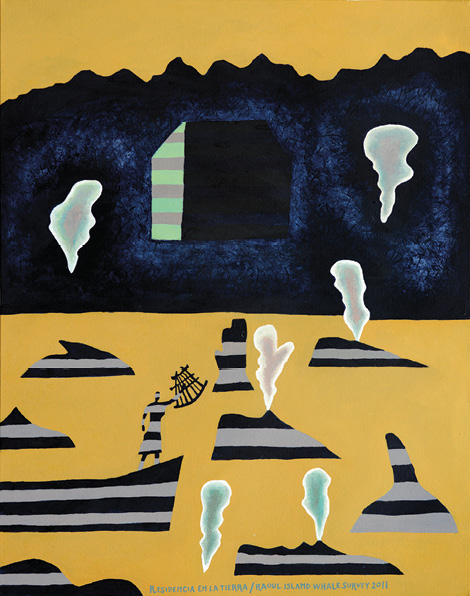 The booming, cetacean soundbox is, sonically speaking, a distant relative of the harmonically supercharged basilica in which the Tallis Scholars blast joyously away. The mariner in my painting, wielding the sextant/lyre, is Ulysses or Melville or Neruda or Walcott, or any one of the rest of us. As my whale scientist friend Rochelle Constantine tells me, when the ocean is healthy there is 'always song ...
The page you have requested is restricted to subscribers only. Please enter your username and password and click on 'Continue'.
If you have forgotten your username and password, please enter the email address you used when you joined. Your login details will then be emailed to the address specified.
If you are not a subscriber and would like to enjoy the
261
issues containing over
10,500
poems, articles, reports, interviews and reviews, why not
subscribe
to the website today?