This report is taken from PN Review 253, Volume 46 Number 5, May - June 2020.
From the Journals
[continued from issue 252]
Gislingham church, Suffolk, 25 August 1974
The gallery built across the tower arch as a vestry, with three glass windows with nylon drapes, is Indian red, subdued, flat, unresonant beneath the windows. Then the rest ochre. Above that the plastered walls, everywhere flaked, bitted, the Naples yellow, white yellow, over whiter bared skin, scabbing wearing. Then the brown benches and the dark stained box pews, the muted bricks and tiles of the floor, every place running in different directions, sizes and shades, red tiles with vein-blue blotted centres. Raw red ones like lipstick where someone smothered rudding as for front steps and it soaked. Mostly age-pale beige bricks, yellowish. All toned and fractured and agglomerated together in a matrix holding all the possibilities in drawn breath. The cheap light brown of the three-decker pulpit, raw textured, no juice. The wine-red and blue carpet.
Then the intensifications catching up all this saturation. The old glass in small oblongs and circles in window edgings - violent clear orange, blue, green, jewelled points. Softer the figured glass - two kings, heads gone and replaced by frosted blanks, sit and face each other, raise a hand, argue, in pale blue robes with ermine collars. Blue columbine swirls, faded, on gold stems which sweep, or plait. A foot appears with big vigorous toes. A face, right at the bottom, shorn of hair, ear and all, vacuous.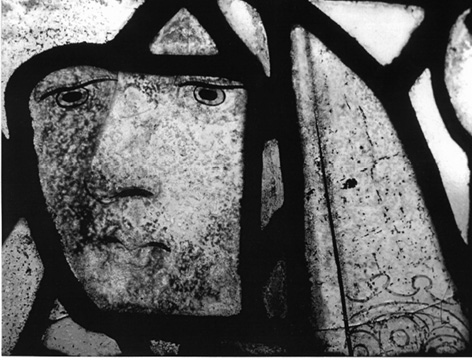 Then the organ, pipes and ...
The page you have requested is restricted to subscribers only. Please enter your username and password and click on 'Continue'.
If you have forgotten your username and password, please enter the email address you used when you joined. Your login details will then be emailed to the address specified.
If you are not a subscriber and would like to enjoy the
272
issues containing over
11,000
poems, articles, reports, interviews and reviews, why not
subscribe
to the website today?