This review is taken from PN Review 240, Volume 44 Number 4, March - April 2018.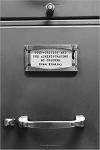 Paying its Way

Evan Kindley, Poet-Critics and the Administration of Culture (Harvard University Press) £27.95
Evan Kindley's succinct book Poet-Critics and the Administration of Culture presents a timely and necessary addition to the ongoing conversation in modernist studies surrounding what one of the pioneers in this sub-field, Mark McGurl, describes as modernism's 'fall into institutionality' (p. 409). This scholarship has origins back in Lawrence Rainey's groundbreaking study Institutions of Modernism, which sought to wrench modernism out of a traditional critical narrative of its claims for the aesthetic autonomy of 'high' art, re-contextualising it within a cultural and consumerist economy. Whereas Rainey's work focused on the wealthy benefactors who became patrons of modernism, and McGurl picks up the story in the 1950s with the emergence of the creative writing programme and the infiltration of the academy by writers, Kindley seeks to account for the transitional period, after the Wall Street Crash of 1929 and the Second World War had financially crippled the aristocratic patron class that supported modernism. His antiteleological approach has much in common with revisionist historiography in resisting a determinist account of what may seem from our vantage point the inevitability of literature ensconcing itself within academia: 'our awareness of where [writers] finally came to settle should not obscure our knowledge of their itinerary' (p. 10); nevertheless, at times the briskness of this study serves to flatten history's 'mesh of nuance, complexity, and contradiction' (Foster, xvii).

The introduction maps the terrain, with a declaration that 'this is a book about justification', the ways in which poet-critics – a hyphenated identity that emerges in the very crucible of the period under ...
The page you have requested is restricted to subscribers only. Please enter your username and password and click on 'Continue'.
If you have forgotten your username and password, please enter the email address you used when you joined. Your login details will then be emailed to the address specified.
If you are not a subscriber and would like to enjoy the
271
issues containing over
11,000
poems, articles, reports, interviews and reviews, why not
subscribe
to the website today?